Games of Clothes (RecyCOOL EduGames) aims to develop a set of edu games used in non-formal education activities of participating organisations within RecyCOOL Academy, with a focus on the fashion industry and its impact on our world. The intention is to raise awareness among 2 target groups – educators and young people –and disseminate outcomes via RecyCOOL workshops and other activities. The set of games will empower educators when educating in these topics, they can adapt games to the target group they work with. It will contribute to developing the competences of young people – knowledge, skills or attitudes.
---
Would you like to know more and play the games with us?
We invite all kind of players – educators, youth workers, young people… No age limitations! You will also receive one game set per organisation, so you can continue playing at your school, youth centre, with your peers…
Join us at our workshops/seminars across Slovakia, Czech republic, Hungary and Poland!
Contact us on slovakia@fashionrevolution.org, if you would like to join!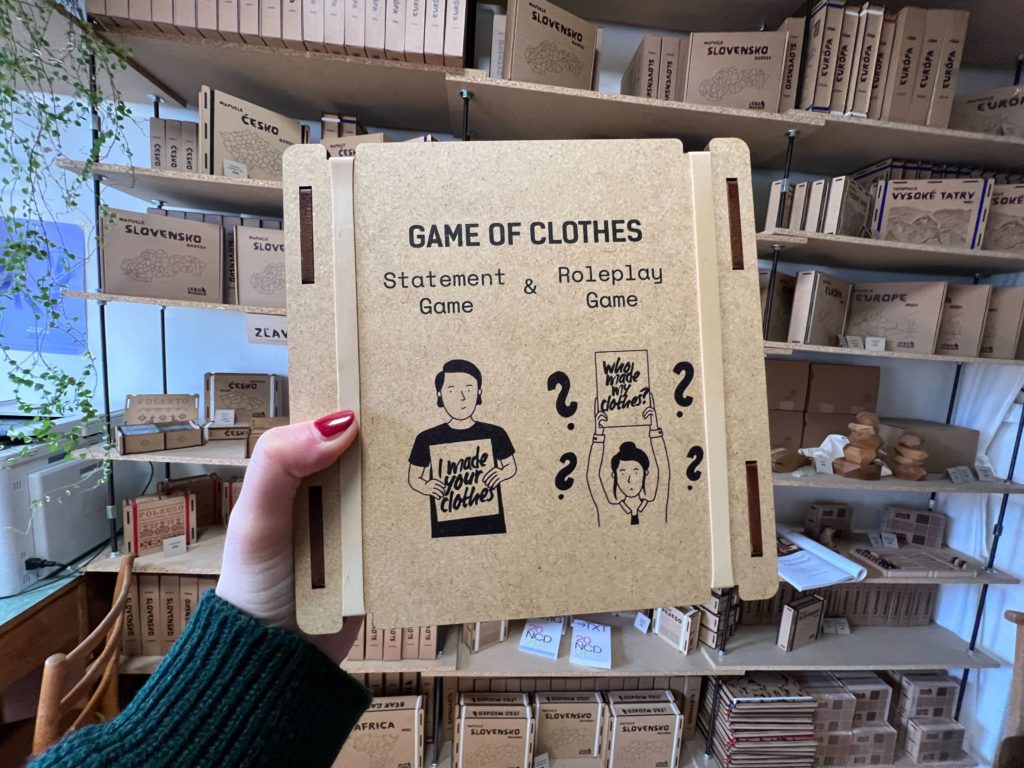 ---
Outcomes of the project will be the set of educational games focused on the fashion industry and its impacts. They will be mapping the whole value chain, various lifestyle habits and examining the current fashion system. Locally produced on MDF wood plank, they are set for long lasting, online version will be easy to print and work with.
Extra result of the projects will be open source database of V4 educational institutions for public.
---
Memory Game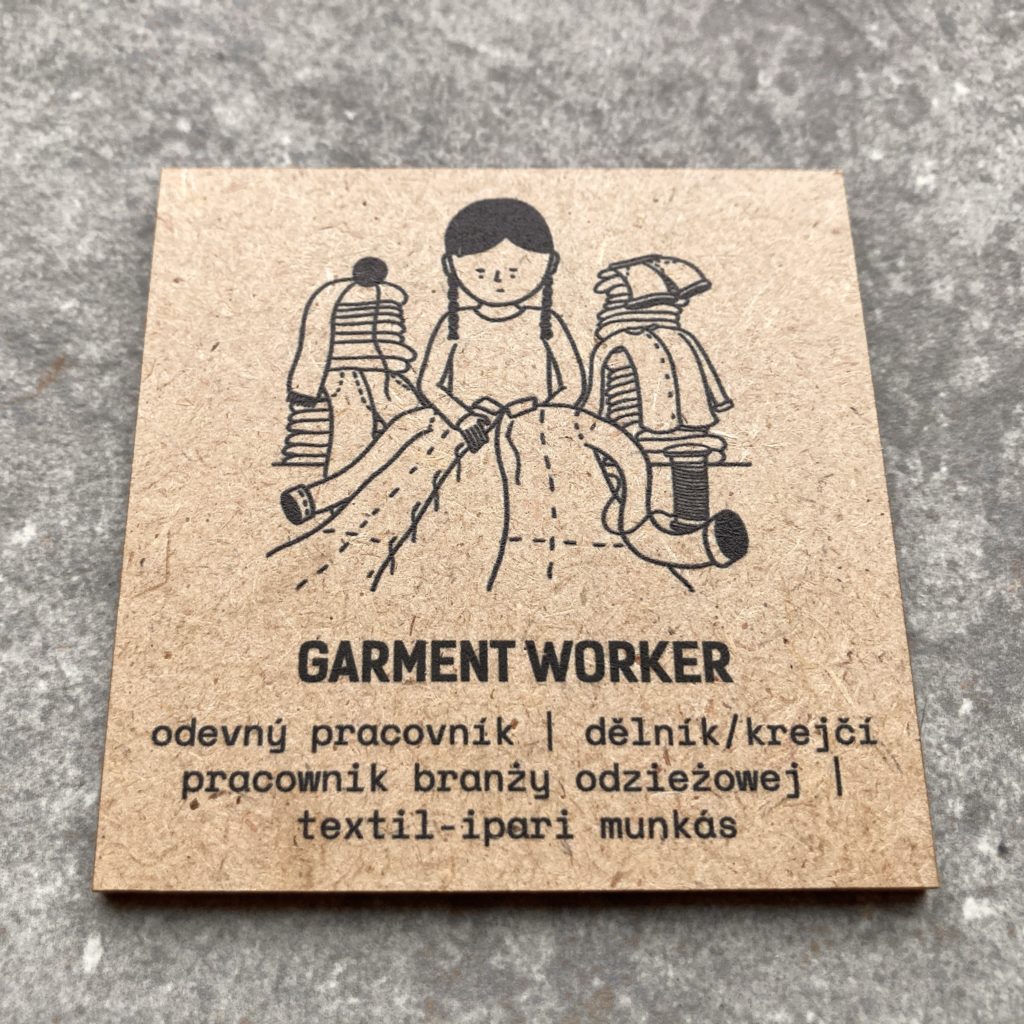 Memory Game of Opposites is made up of cards with opposite situations – always with a cover word for this situation (in English and V4 languages).
Statement Game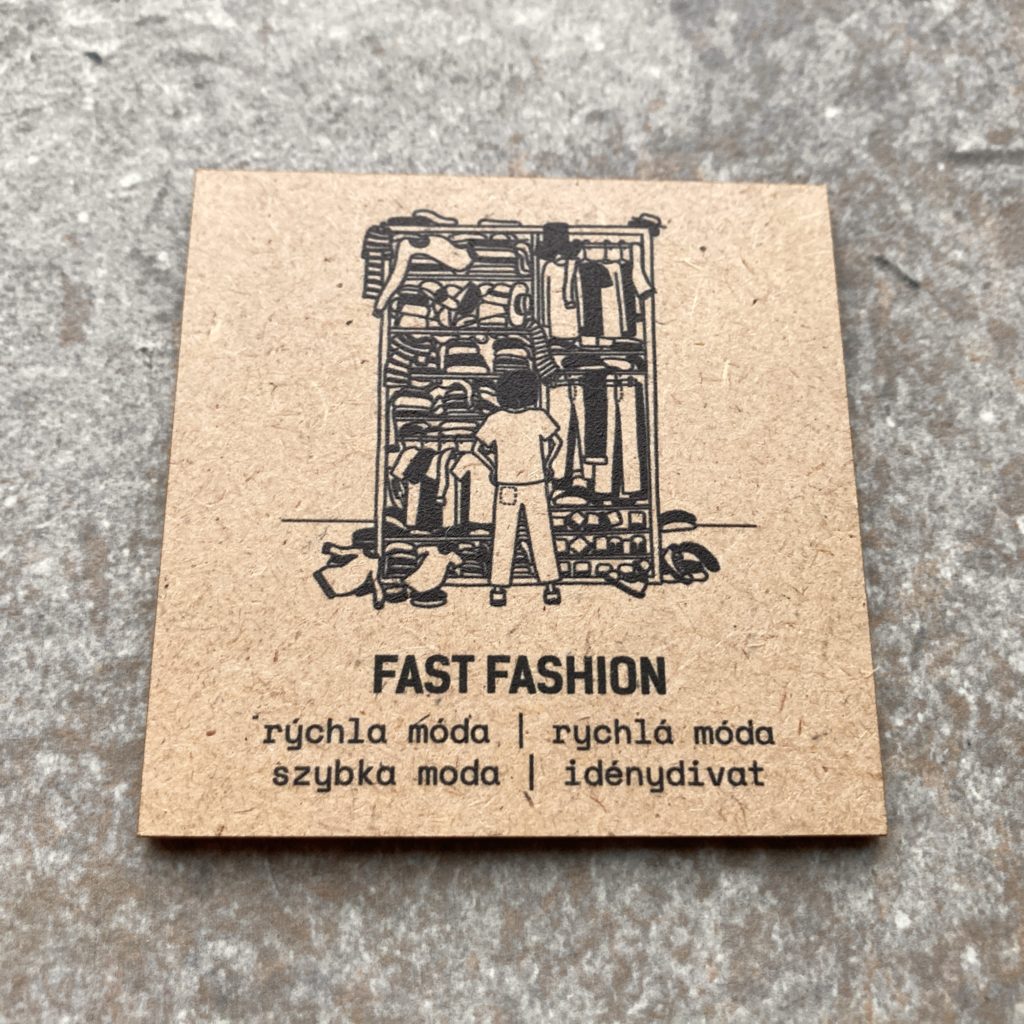 Cards with statements about topics related to fashion industry and consumerism – the young players involved will use these cards and discuss their emotions or if they agree/disagree and why.
Role Play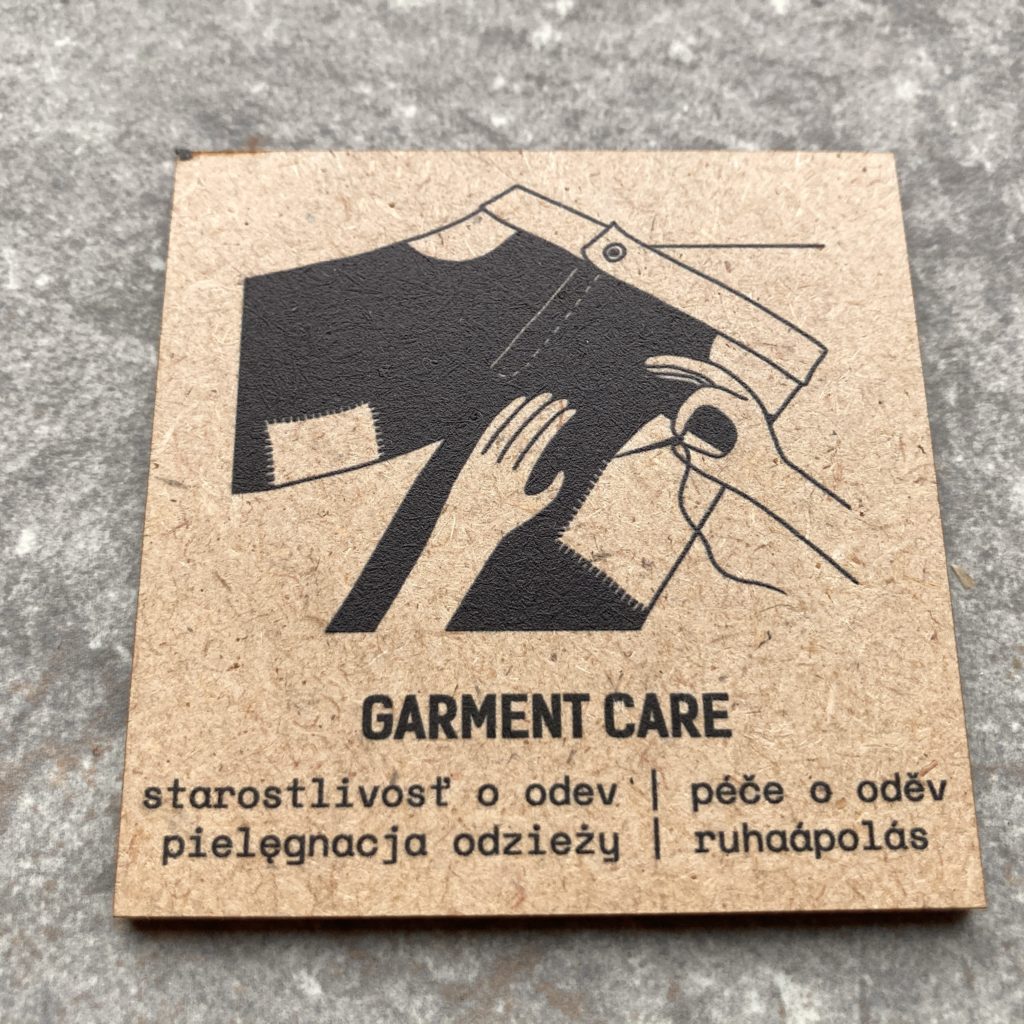 Cards with the stories of people connected to the fashion industry (within fashion value chain) for players to try to "experience" other people's life situations. Game is based on self-reflection of players.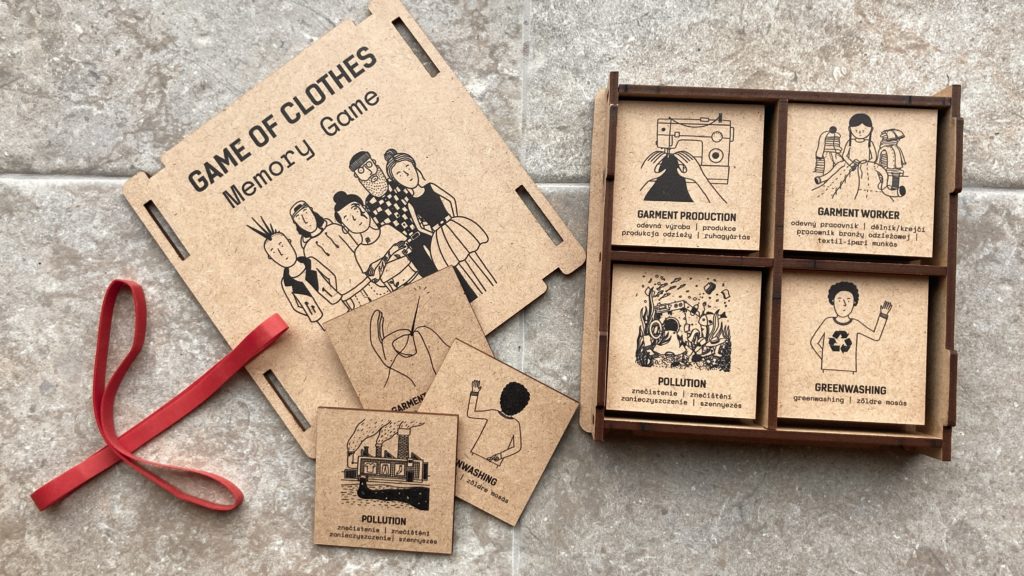 Games of Clothes development will be in more steps:

part 1 – development of Memory Game of Opposites, Statement Game and Role Play (2022/23)

part 2 – development of Board Game (expected in 2023/24)

part 3 – development of online versions (expected 2024/25)
---
Project details
Project duration: February 2022 – March 2023
Project language: English (plus Czech, Hungarian, Polish and Slovak)
Project coordinator: Fashion Revolution Slovakia

Project Partners:

Fashion Revolution Czech Republic

Fashion Revolution Hungary

Fashion Revolution Poland

Nitka Slovakia

Lebo Medved Slovakia
February 2022 – first transnational meeting in Slovakia
March – December 2022 – games development
October – March 2023 – distribution games in V4
November – March 2023 – workshops about games in V4 (Kosice, Presov, Debrecen, Budapest, Cracow, Piaseczno, Brno, Prague)
---